Posts: 2524
Joined: Mon Sep 16, 2013 10:42 am
Dreamy-eyed photo from Stonestreet: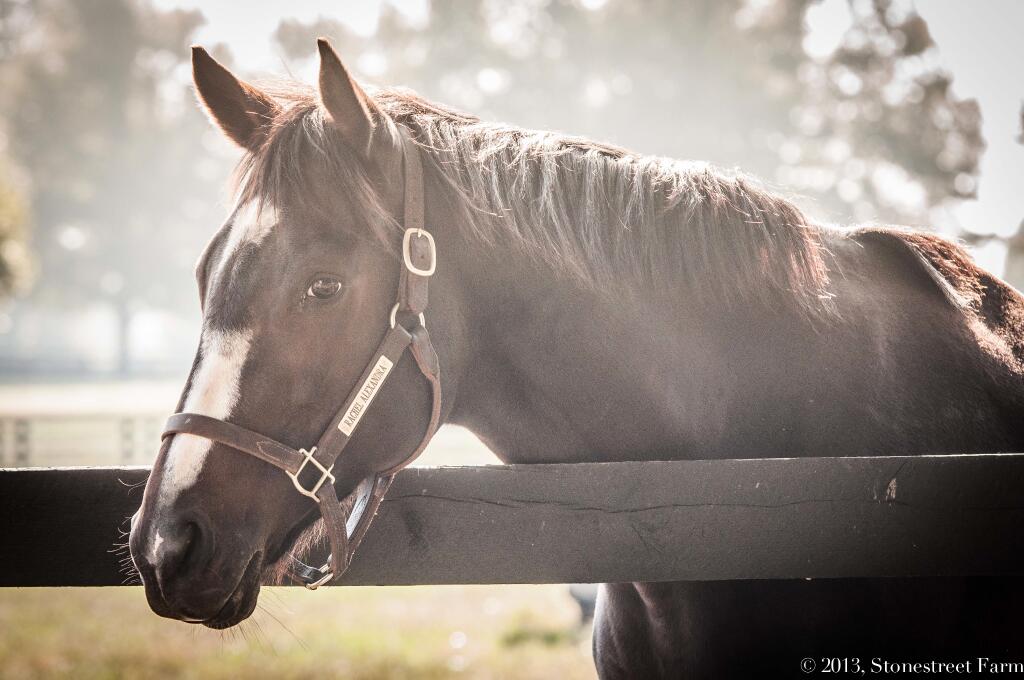 Beautiful girl, so good to see her happy and well and hope that continues.
Give me that short lead, give me that win by a nose, get them all home safely!
Posts: 4696
Joined: Fri Sep 13, 2013 4:36 pm
Location: Connecticut
Gosh, I just want to reach out and scratch her head, what a lovely picture.
"I reject your reality, and substitute my own!"- Mythbusters
"Oh, What fresh Hell is this?!"- Sheldon Cooper(quoted from Dorothy Parker)- Big Bang Theory
"Sometimes I think he's the King of Stupid" - Old Man- Pawn Stars