Re: 2017 Report Of Mares Bred
Posted:
Fri Oct 27, 2017 8:52 pm
OTOH, I read on twitter earlier this week (will go back and find it if I can) that one of the newer Japanese shuttling stallions covered 294 mares... (I thought it was Maurice at first but I can't find the tweet...??) Still, that's a whopping number.
ETA: whoops it was
Duramente
and
284 mares
...
Maurice
only (!) had
265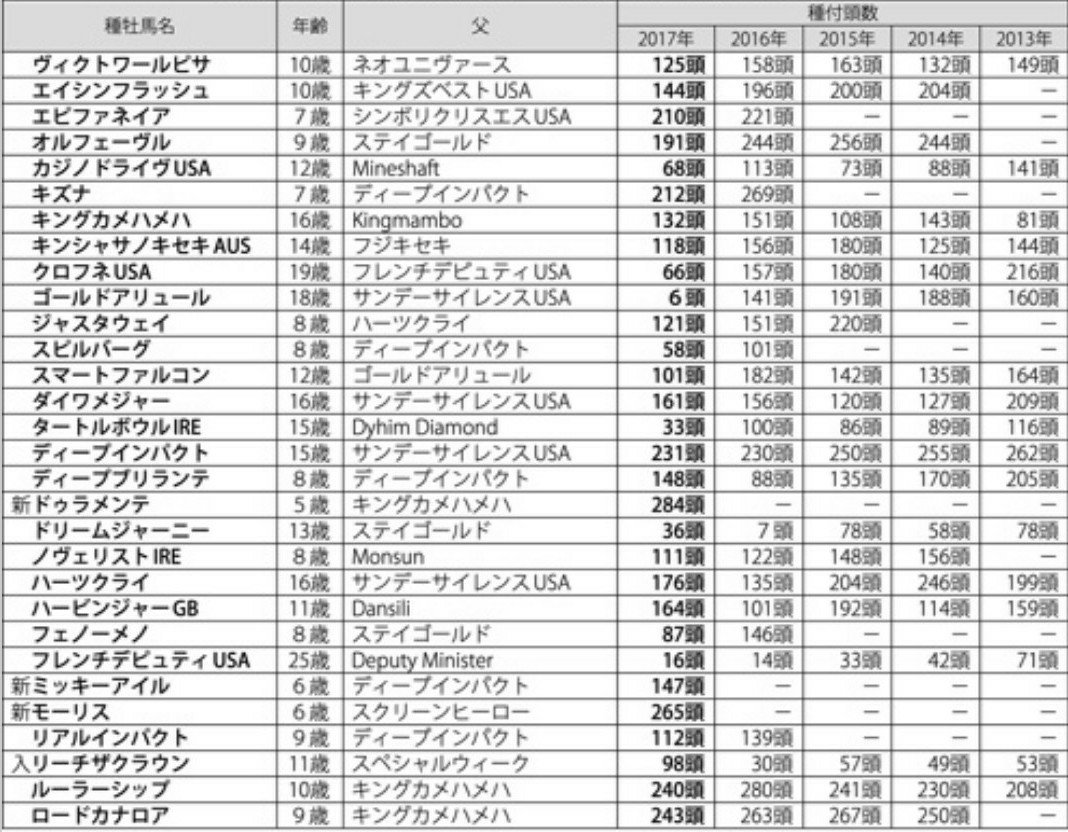 @boba_oudou Sep 19
More
#Duramente mated with 284 mares, #Maurice 265 (except in AUS), #LordKanaloa 243, #RulerShip 240 & #Orfevre 191 in #Japan. #Sire #horseracing