**RESULTS**



GOOD AFTERNOON & WELCOME
TO SANTA ANITA PARK
OUR SUPURRR~SATURDAY~BC EVENT
TRUE EMOTIONS MAY JUST SPARK

TIZ A VERY EXCITING DAY
WITH A 3-PEAT NOW ON THE LINE
STARK-THE-SHARK GONNA TRY
TO FINALLY 'GET-ER-DONE' THIS TIME





BUT ELEVEN OTHER FAST RUNNERS
MIGHT POSSIBLY GET IN HIS WAY
AND STOP THE FINAL GRAND GLORY
ON SUCH A MONUMENTAL DAY





THE POST PARADE HAS NOW ENDED
ALONG WITH SOME LAUGHTER & FUN
BUT SOON IT'S GONNA GET SERIOUS
AS THE RACE IS ABOUT TO BE RUN

AS 12 NOW ARE ENTERING THE GATE
ELEVEN ALL SEEM TO BE WINKIN'
CAUSE TO THEM A 3-PEAT TO WIN
IS SIMPLY JUST STARK'S WISHFUL THINKIN --


''AND AWAAAAY THEY GO'' WE NOW HEAR
WITH 2 BIG CATS WELL ON THEIR WAY
RUFFIAN LET LOOSE HER CHEETAH
TIGER DANCER WITH PLENTY TO SAY





CRIMINAL TYPE & JOHN HENRY
ARE RIGHT BEHIND THOSE SPEEDY TWO
STARK IS SO FULL OF RUN NOW
THE REST WITH A LOT LEFT TO DO

BUT THE RACE HAS A LONG WAY TO GO
AND ANYTHING SURELY CAN HAPPEN
AS PEEPTOAD SUDDENLY CAUGHT UP
AND THIS FILLY SURE AIN'T A-HOPPIN!





CIGARSHOP HAS JUST NOW AWAKENED
HIS MOJO HE FINALLY FOUND
HIS HOOVES ARE FLYING ON FIRE
JUST BARELY TOUCHING THE GROUND


...



IT'S A VERY LONG WAY BACK TO 5
WHOSE SPEED HAS NOT YET CAUGHT ON
AS THE SEVEN WAY UP IN FRONT
TOOK OFF SO FAST & WERE GONE!

POST TIME MIKE & REAL QUIET
CATALINA --- DUSTY & BLUNNY
ARE SO FAR BACK FROM THE REST
UNLIKELY THEY'LL GET ANY MONEY





THEY'VE REACHED THE TOP OF THE STRETCH
AS THE 2 BIG CATS HAVE LOST GROUND
JOHN HENRY & STARK IN THE LEAD
WITH AMAZING SPEED THEY BOTH FOUND

ALONG WITH THE COLTS AT THE FRONT
PEEPTOAD HAS CAUGHT UP IN STYLE
JOINING THE TWO IN THE LEAD
MAKING THE FILLY FANS SMILE

AND DOWN THE STRETCH HERE THEY COME
WILL A 3-PEAT BE THE DAY'S STORY?
STARK GIVING ALL THAT HE HAS
WILL THE HISTORY BOOK INCLUDE HIS GLORY?

JOHN HENRY IS NOT GIVING UP THOUGH
HIS POWER IS GETTING MUCH STRONGER
THE WIRE LOOMS JUST UP AHEAD
STARK WISHES THE RACE WOULD BE LONGER!

THE DEAFENING ROAR OF THE CROWD
HAS EVERYONE UP ON THEIR FEET
CAN STARK DIG DOWN DEEP ENOUGH
OR JOHN HENRY CAUSE HIS DEFEAT





THE ANSWER WE SAW RIGHT AWAY
AS JOHN HENRY ANSWERED THE CALL
DECIDING ENOUGH WAS ENOUGH
IT WAS TIME NOW TO GIVE IT HIS ALL





DETERMINATION WITH INCREDIBLE POWER
AND HIS 'ALL' WAS TO INCREASE HIS SPEED
DENYING THE GLORY TO STARK
JOHN HENRY FOUND ALL THAT HE'D NEED

WITH JUST NOT ENOUGH TURN OF FOOT
THE PEEPTOAD WOUND UP IN THIRD
CIGARSHOP THEN STOLE 'THE PRECIOUS'
HIS REACTION WAS AUDIBLY HEARD!

SO ONCE MORE THE ULTIMATE CHALLENGE
TO WIN THE ELUSIVE 3--PEAT
WAS SADLY AGAIN NOT ACCOMPLISHED
AT THE WIRE THE CHAMP WOULD BE BEAT





BUT HIS EFFORT WAS TRULY IMPRESSIVE
HIS SPEED AND DETERMINATION SO STRONG
COMING UP JUST SHORT OF THE VICTORY
HIS TIMING JUST A WEE BIT WAS WRONG

SO HERE IS THE ORDER OF FINISH
NO OBJECTION LIGHTS DO WE SEE
9 WERE JUST RUNNING TO CATCH UP
TO THE POWERFUL FRONT RUNNING THREE




$$-OFFICIAL ORDER & PAYOUT-$$






1st ~ JOHN HENRY

============== $107.40
(Like Fine Wine ~ Keeps Improving With Age!)

....
...





2nd ~ STARK (DC X 2)

============ $97.60
(Earns A Frosted Whisker Award - His 2nd This Year!)
"If At 2 You Don't Succeed: Try Try Again!"






3rd ~ PEEPTOAD

================ $80.10
(Late Acceleration To Prevent Gollum From Finding Her!)

....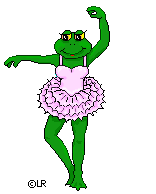 4th ~ CIGARSHOP

=============== $69.80
(Closing Speed Enough To Steal The Precious!)

~The Ring is in my pocket~

--





==== ALSO RAN ====




CRIMINAL TYPE ======= $58.40

CATALINA ========== $48.20

TIGER DANCER ======= $44.50

BLUNNY ============ $37.90

RUFFIAN =========== $30.40

DUSTY ============ $29.40

REAL QUIET ========= $28.90

POST TIME MIKE ====== $18.40
...SAFELY TUCKED AWAY IN YE OLE DOG HOUSE
BEING COMFORTED BY BOOZE AND BABES
PROBABLY MAKING A CERTAIN COLT JEALOUS :raspberry:



***********************
***********************


~Graphics By: TIGER DANCER~